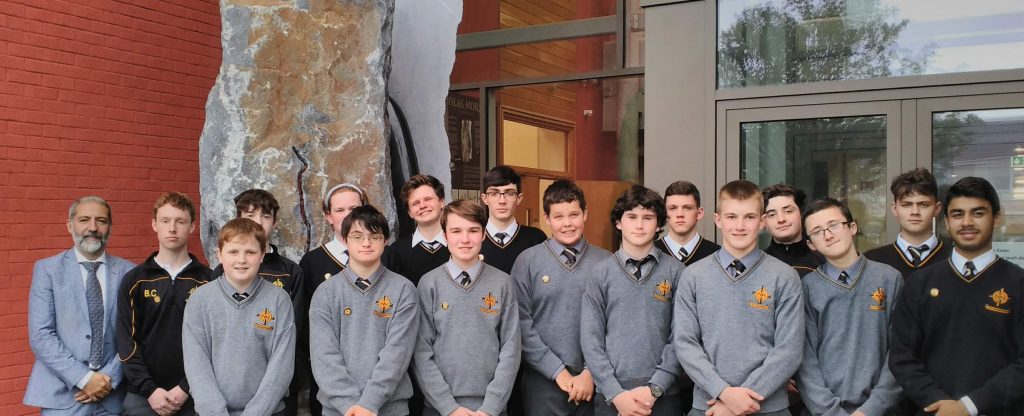 ---
Principal's Foreword
Welcome to the website of Clonkeen College. This website is a platform to keep our parents and school community up to date on developments in the college.
Clonkeen College is voluntary secondary school in the trusteeship of the Edmund Rice Schools Trust (ERST). It is a community of students, teachers, parents and Board of Management. The Clonkeen College Mission Statement is:
"Clonkeen College is a voluntary Catholic secondary school, where each individual and group within the school community is encouraged and facilitated to contribute to the creation of a caring, supportive and inclusive educational environment, conducive to developing the diverse talents of all the participants"
The Board of Management (BOM) of Clonkeen College is made up of four trustee nominees (to include the chairperson), two teacher nominees and two parent nominees. The term for the BOM is three years.
The college has a vibrant Parent Association (PA) which holds its AGM in October of each year. Parents are encouraged to play an active role in the PA. The PA is active in encouraging and supporting school events throughout the academic year.
The Clonkeen College Student Council, made up of student representatives from each year group, provides a student voice to the Principal, the Parent Association and the Board of Management.
In Clonkeen College we hope that the entire student experience of school is positive. All facets of school life are geared towards ensuring that our students are happy and fulfilled in school; that they excel academically; that they discover their talents; that they build up their confidence and that support is given to those who are experiencing difficulties.
Each year group has a Year Head who has overall responsibility for monitoring the progress and welfare of each student in the year. To this end, the Year Head works closely with the Principal, the Deputy Principal, the Guidance Counsellor, Form Tutors and teachers.
Clonkeen College offers the Junior Cycle and Senior Cycle programmes. It offers Transition Year and the Leaving Certificate Vocational Programme (LCVP). There are many extra-curricular and co-curricular activities in which students are encouraged to get involved and play an active role.
On behalf of everyone in Clonkeen College, I hope you enjoy browsing our website.
Go raibh míle maith agat
Edward Melly (Principal)