Congratulations and best of luck to our 5th year physics CanSat team Canny Fox and Ms. Duffy who have qualified for the National finals in Portlaoise on the 4th and 5th of May. They are one of six teams to have qualified from the regionals.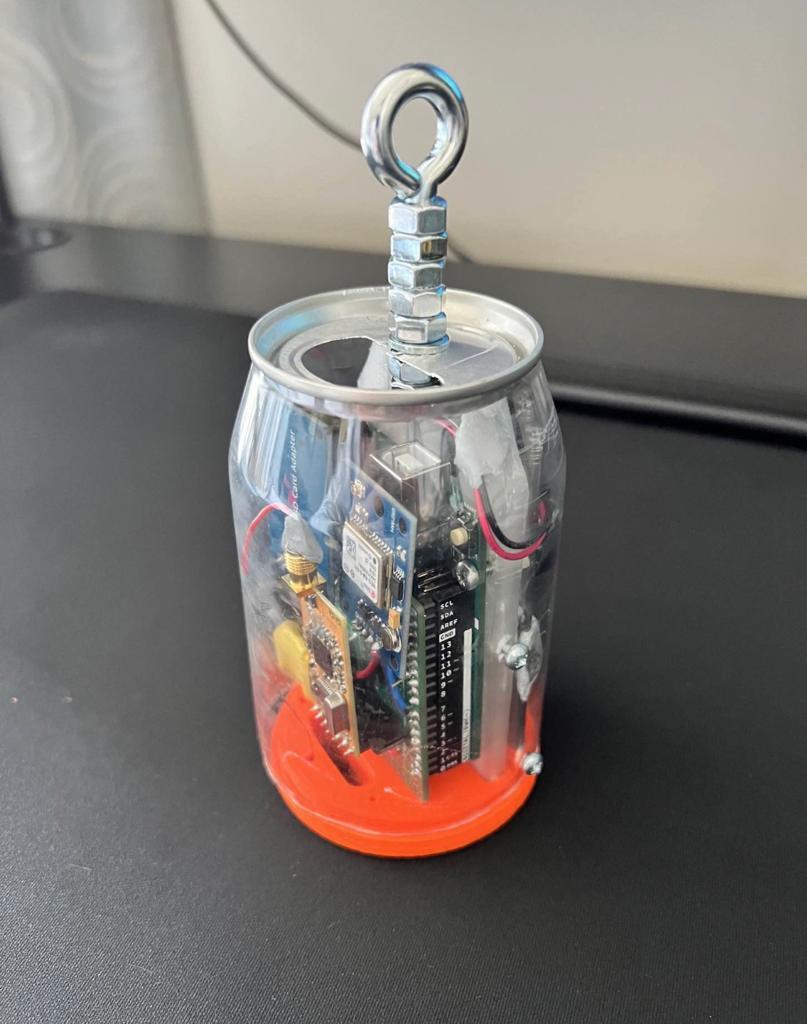 CanSat is a European Space Agency competition for 2nd Level Students (Transition Year and upwards) run by ESERO Ireland in association with CIT Blackrock Castle Observatory and third-level colleges.
A CanSat is a simulation of a real satellite, built inside an empty soft drink can. Students must design their own can and parachute. Canny Fox used a 3-D printer to make a board and base to hold the Arduino inside the can. The CanSat is launched in a rocket up to approximately 1 km where it will be released and as it falls the primary mission is to collect air pressure and air temperature. It does this by transmitting data from the Arduino to a receiver at the ground station. Students must then analyse this data and present it to the judges.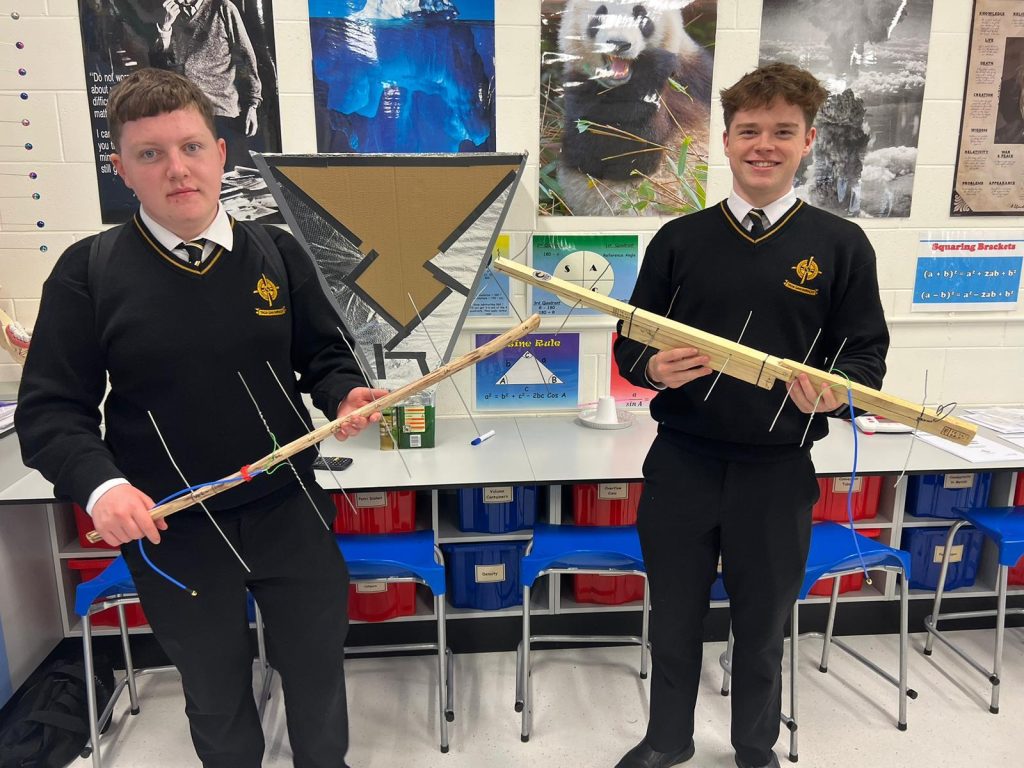 Canny Fox built their own Yagi antenna to increase the signal strength and prevent any data from being lost in transmission. Their secondary mission is to use a GPS antenna for recovery and locating the CanSat.
Canny Fox would like to thank Barra Malone in 6th year for his eye-catching and distinctive logo for the team and to Absolute Graphics and Dermot Malone for their t-shirts and stickers.
The winner of the national competition will then go on to represent Ireland in the European CanSat competition. We wish all the teams the best of luck and we are proud of all the hard work Canny Fox has put into their CanSat.