---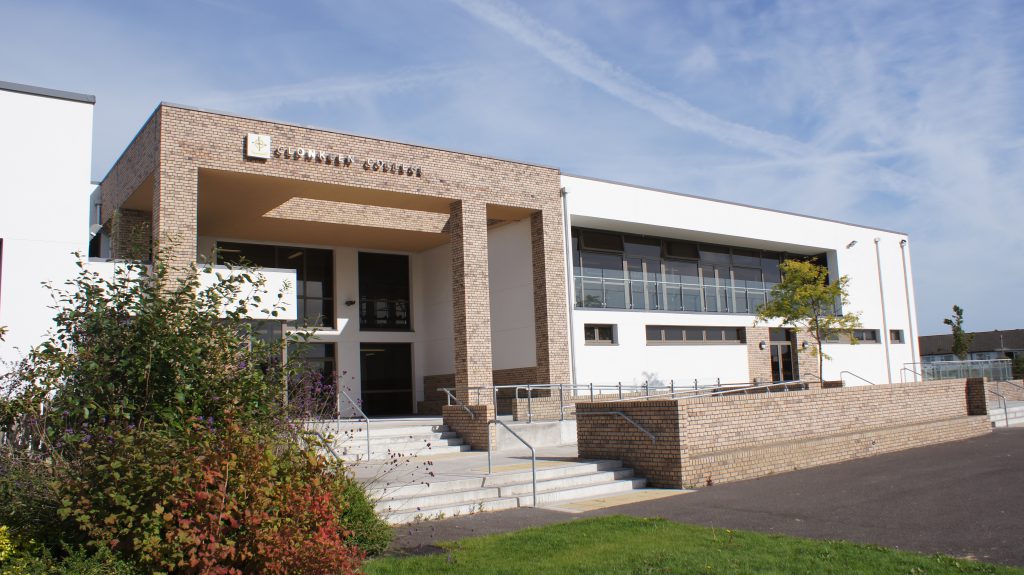 New, Modern Building
The Heart of our school is a fantastic, modern building. During the extensive redevelopment and extension of the school, every aspect of the building was modernised, upgraded and improved with the sole purpose of maximising the teaching and learning outcomes for our students.
---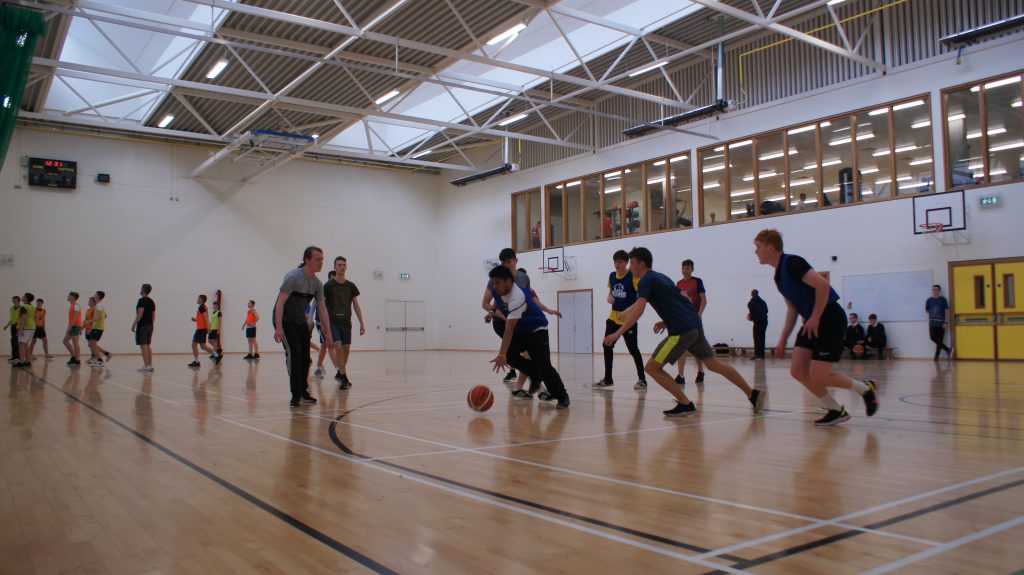 Sports Hall
A State of the art indoor sports hall, with a full sized basketball court occupies pride of place in the sports department. This large hall serves the entire student body for PE, after school sports and other extra curricular activities.
---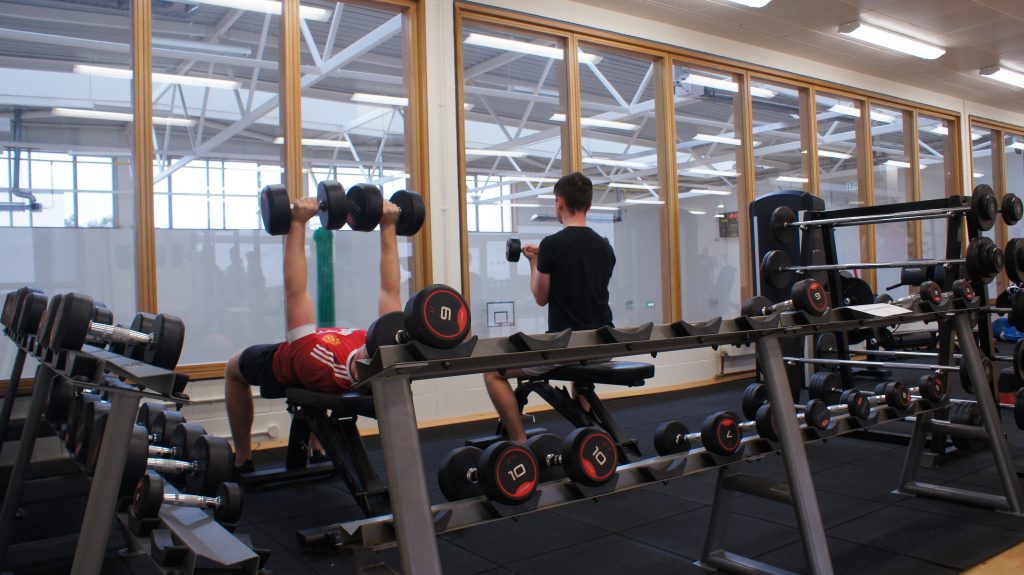 Gym
Overlooking the sports hall is a fully equipped gym. Students can learn to use this space and equipment in their physical education classes. The gym boasts an impressive array of free weights, squat racks, weight benches, fixed bars, spinning and rowing machines, ropes, trx straps, punchbags and many more items to ensure a well rounded exposure to physical education.
---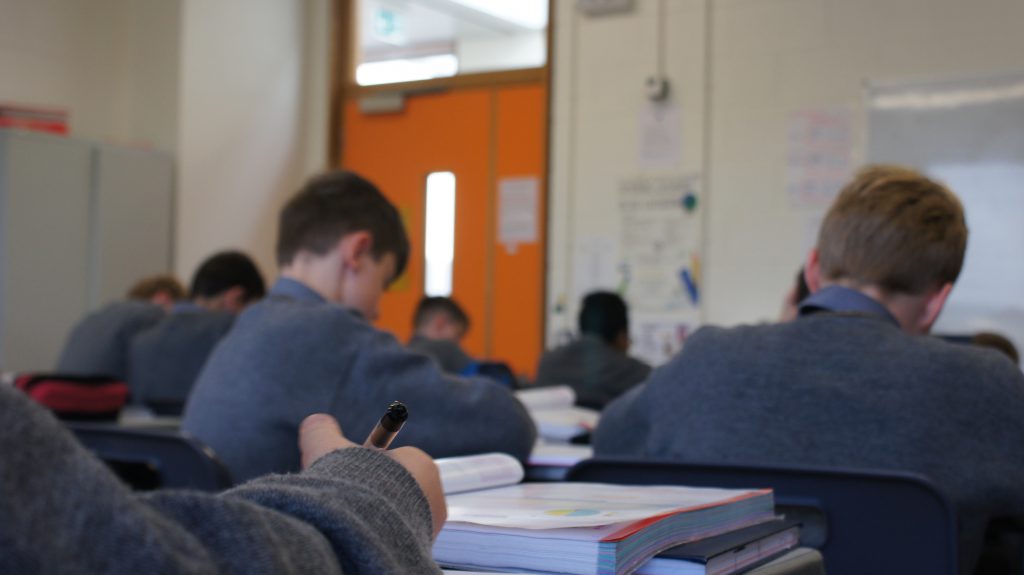 General Purpose Classrooms
Classrooms in Clonkeen have been renovated to the highest standard. New windows and controllable light fittings ensure the lighting is ideal. Individual rooms are thermostatically controlled to achieve the most appropriate heating conditions, year round. ICT integration is at the forefront with an interactive data projector in each classroom. Ergonomic chairs promote student comfort and good posture while the desks allow for seating customisation by the teacher to encourage group work.
---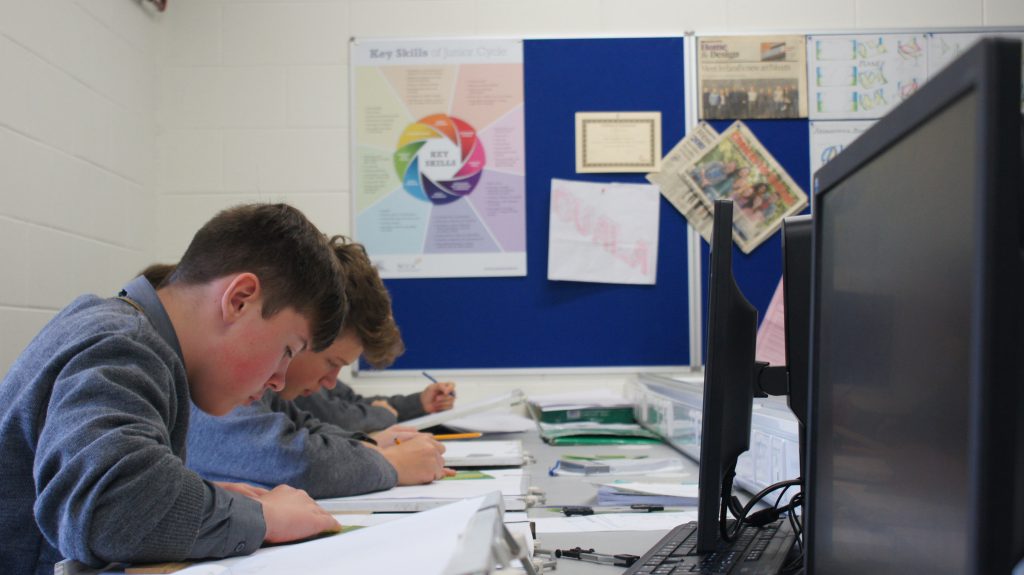 DCG Room
A Purpose Built Design and Communication Graphics room is on the second floor. Custom drawing desks allow ample space for students to use their materials. DCG specific equipment for teachers such as digital visualisers and the latest, most up to date computers and software for students are installed in the room for the completion of the digital aspects of the course.
---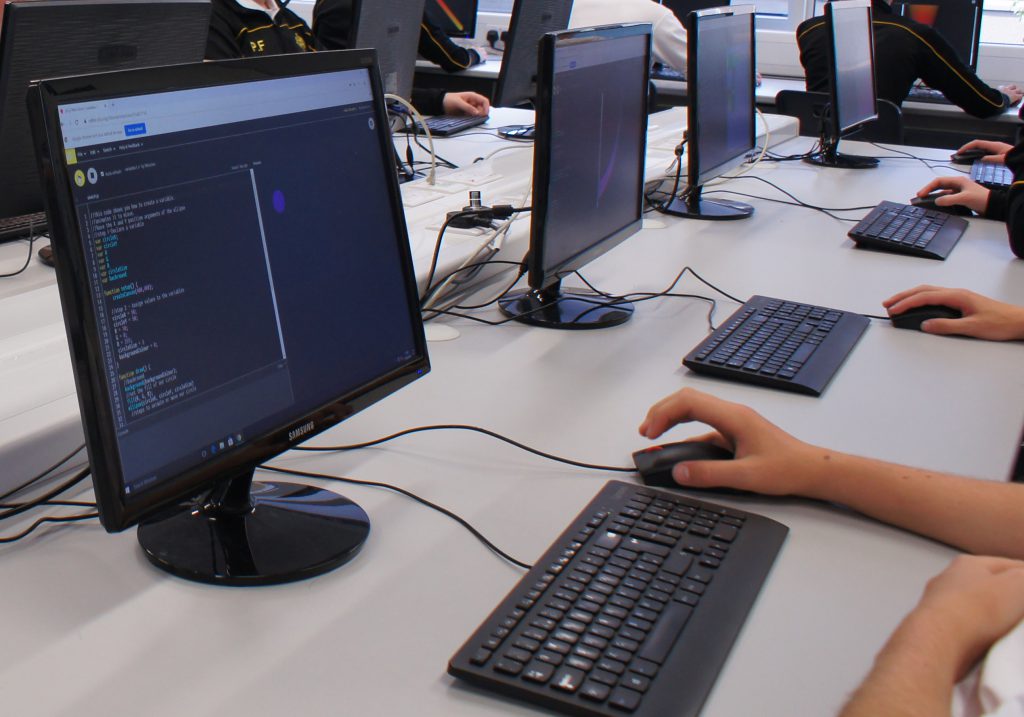 Two Modern ICT labs
Two computer labs are available for students and teachers to use in Clonkeen. One labs is used almost exclusively for the teaching of ICT programmes, while the other gives students the opportunity to use ICT in their lessons for research, project or homework completion and submissions.
---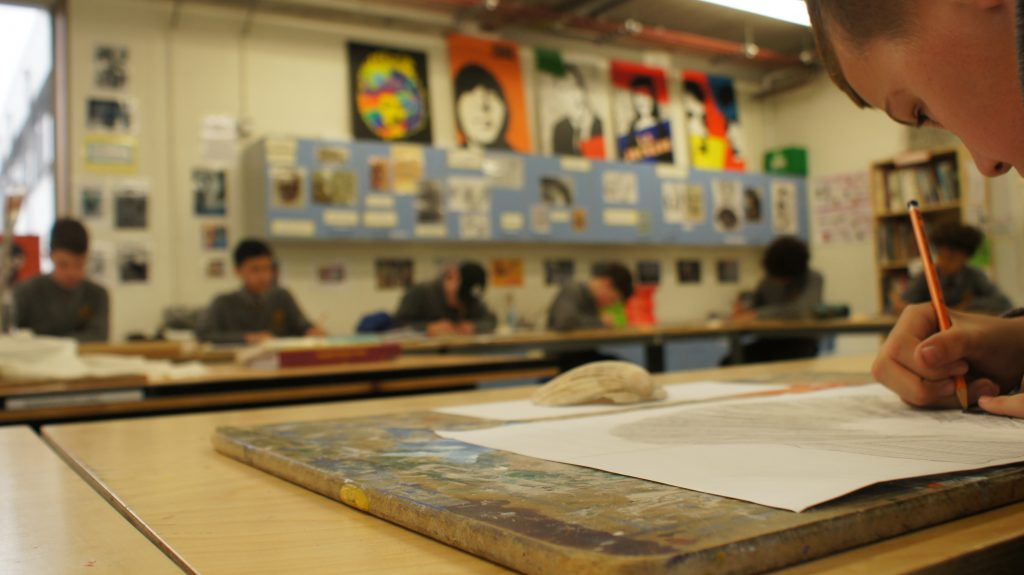 Art Room
A Visually stimulating, learner oriented space encourages students to engage their artistic and creative talents. Large desks paired with artists' stools provide a comfortable environment inside a wide, bright open space.
---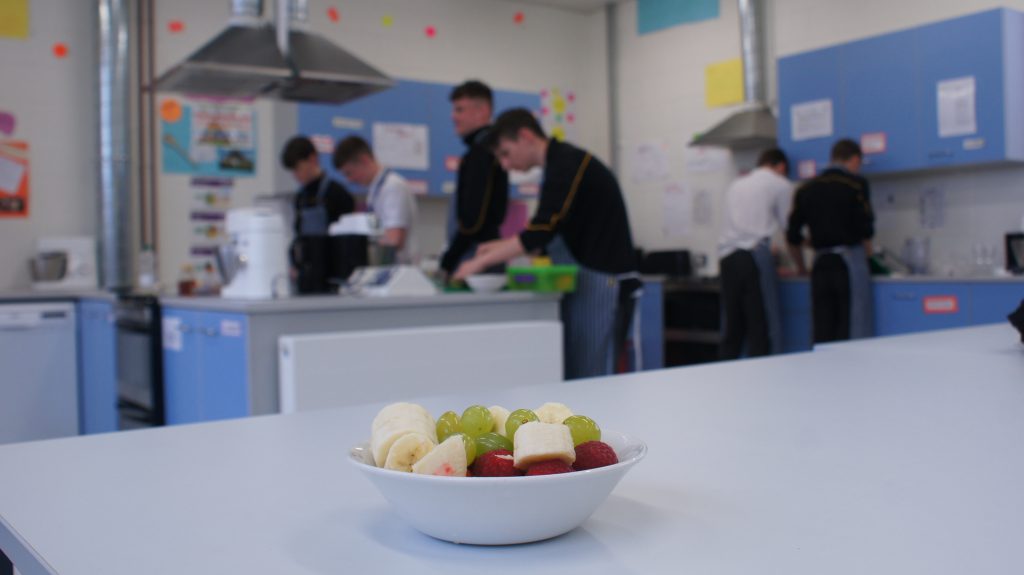 Home Economics Room
A Highly modern, well-fitted, multipurpose home economics room allows for both practical and theory elements of the course to be taught with ease in this fit-for-purpose space.
---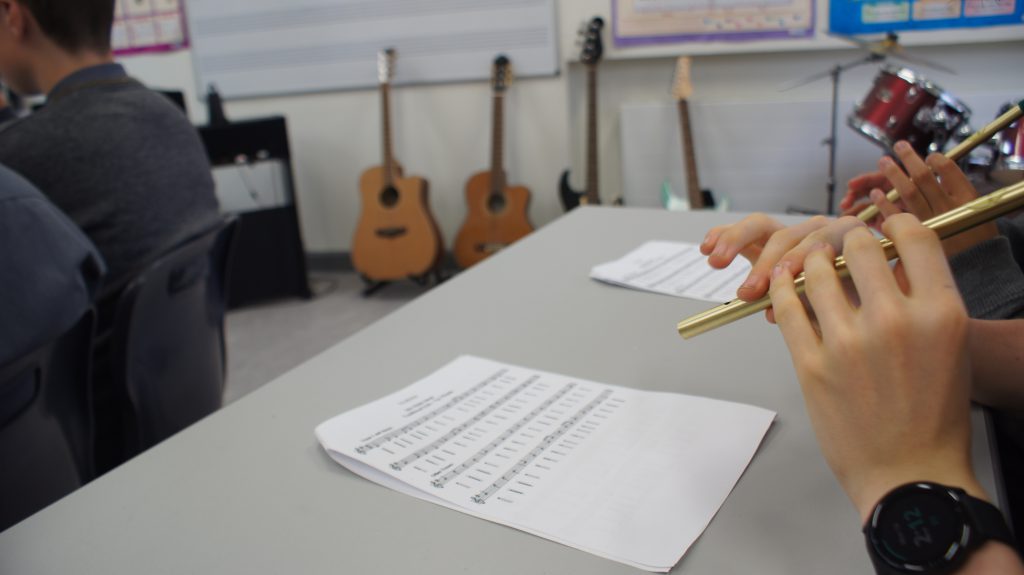 Music Room
Located In the creative wing of the school, our music room provides sufficient space for students to both practice the practical elements and study the academic theory associated with studying music. The room is home to an array of musical instruments and specialised equipment.
---
General Purpose Hall
A Large space at the front of the school that was once the old PE hall has been redeveloped and re-purposed into a multi functional and versatile space. Used for hosting a variety of events from public gatherings and student table tennis tournaments to parent teacher meetings and school musical productions. The space is used as an indoor canteen during lunchtimes.
---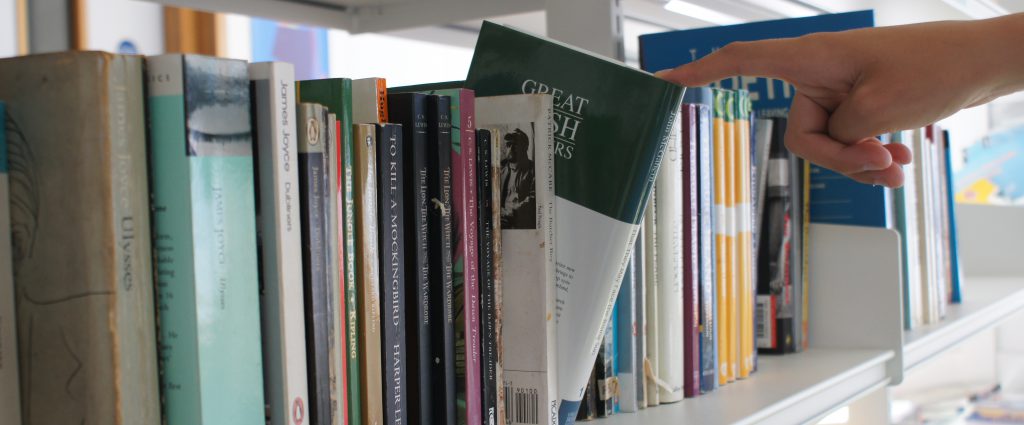 Library
Creating a well read student body is the aim of our Library. The space is on the second floor of the building away from the hustle and bustle of school life. This location creates a quiet, reserved space for Clonkeen's collection of books. The space is equipped for class groups to read, make presentations or host guest speakers. 10 computers allow for students access to research materials.
---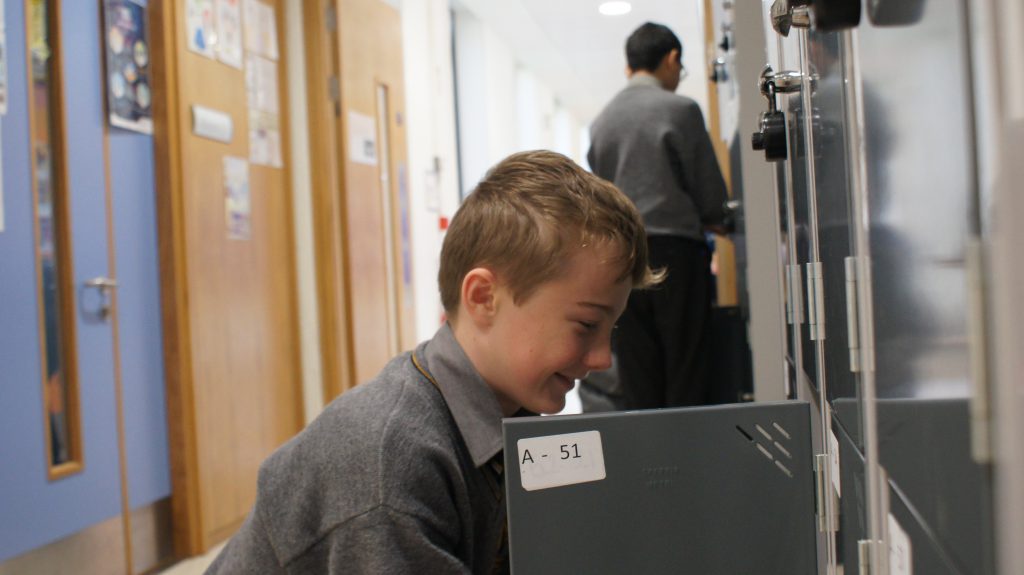 Student Centered Spaces
Student Spaces are central to life in Clonkeen College. Each day students use our bespoke communal spaces to navigate through school life. From locker areas to lecture rooms, spaces in Clonkeen have been designed to maximise the ease of movement and comfort of student life.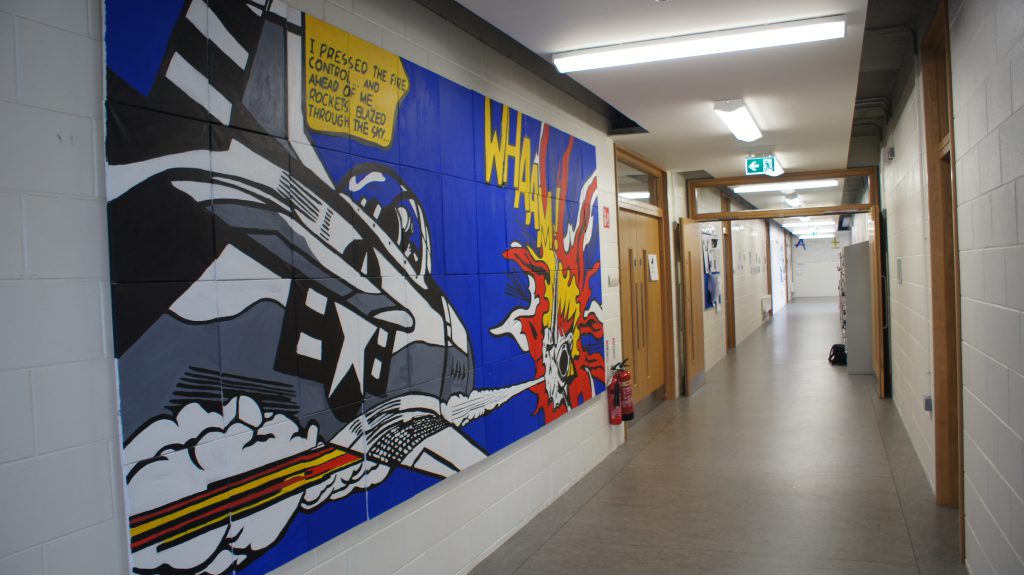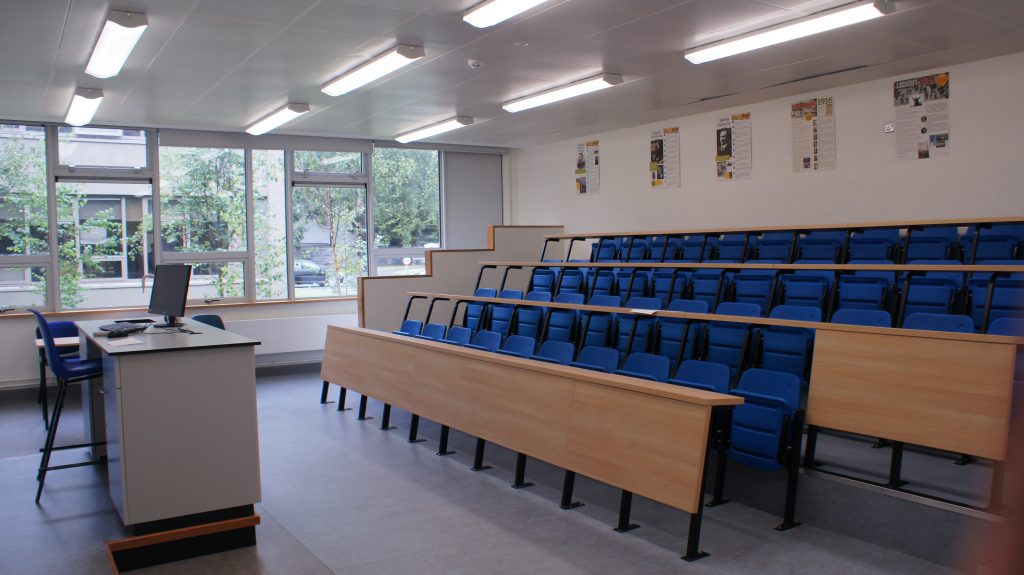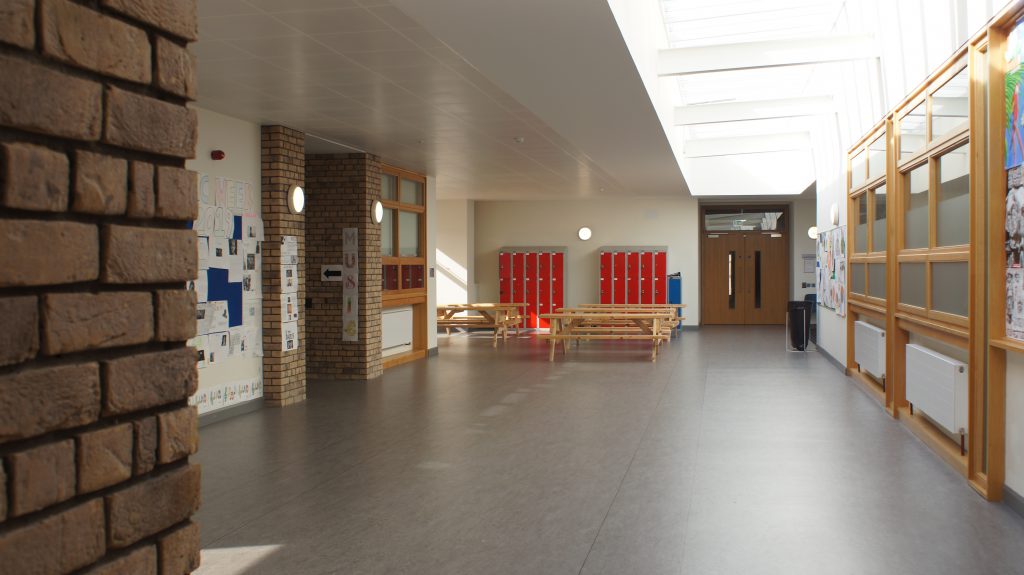 Wide Corridors allow for student body traffic to flow easily around the school. Communal spaces mean students can gather and also act as a focal point for rendezvous. Various pieces of student artwork and other visually stimulating material adorns the walls of our school.
---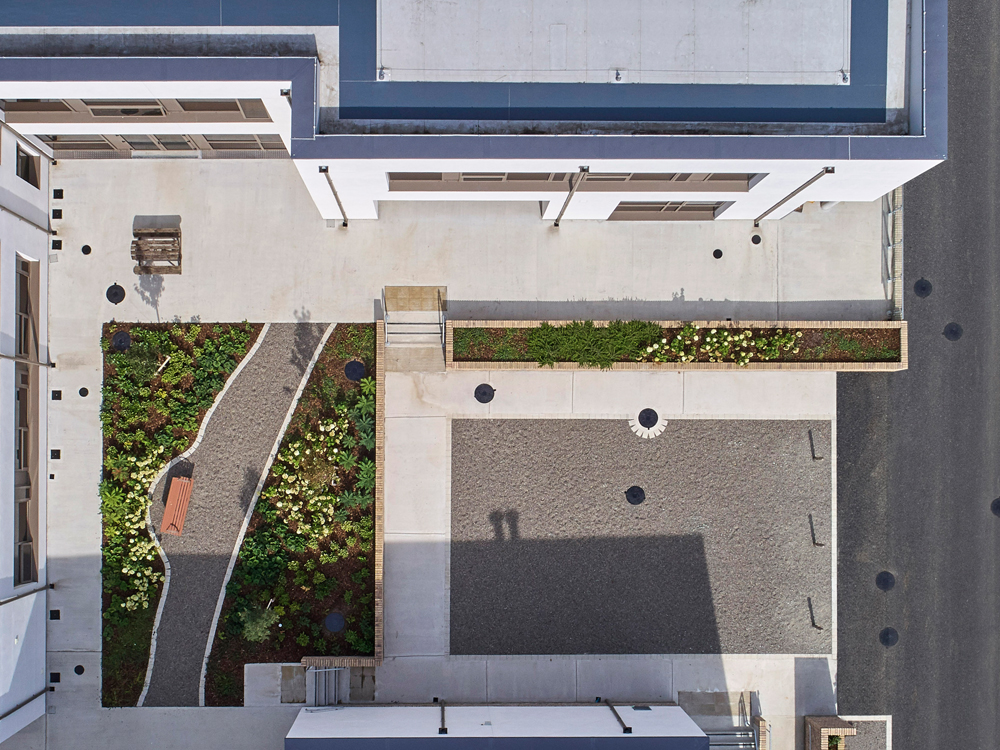 Bespoke Outdoor Areas
Architect Designed outdoor spaces with custom built seating and landscaped gardens provide students and staff with external spaces to gather in and enjoy when the weather is good, promoting well-being and aiding mental fortitude.
---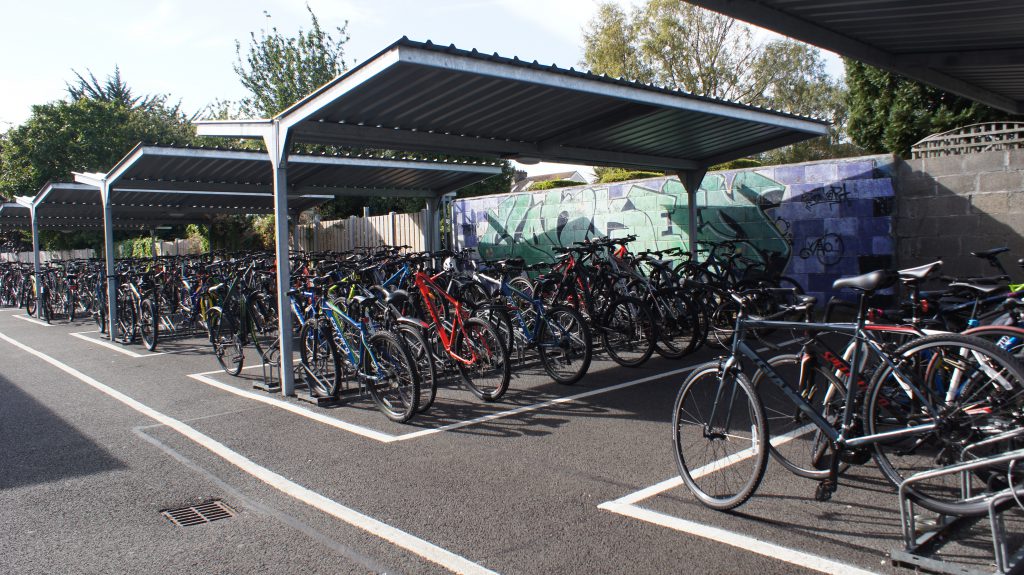 Covered Bike Compound
Clonkeen Encourages its student body to be physically active and aware of its environmental impacts. One way in which the school encourages this is via our bike shelter, giving students a space to securely store their bike. Ample bike rack space is covered from the elements and the gates are locked during school hours for added security.
---