Announcements
Parent's Association presentation of artwork to retiring Deputy.

On Tuesday 22nd June 2021, Glen Moran and Pam Porter of the Parent's Association presented Michael Brennan, retiring Deputy Principal with a beautifl, specially commissioned piece of artwork.

Michael will be greatly missed and we all wish him the best of luck in his retirement!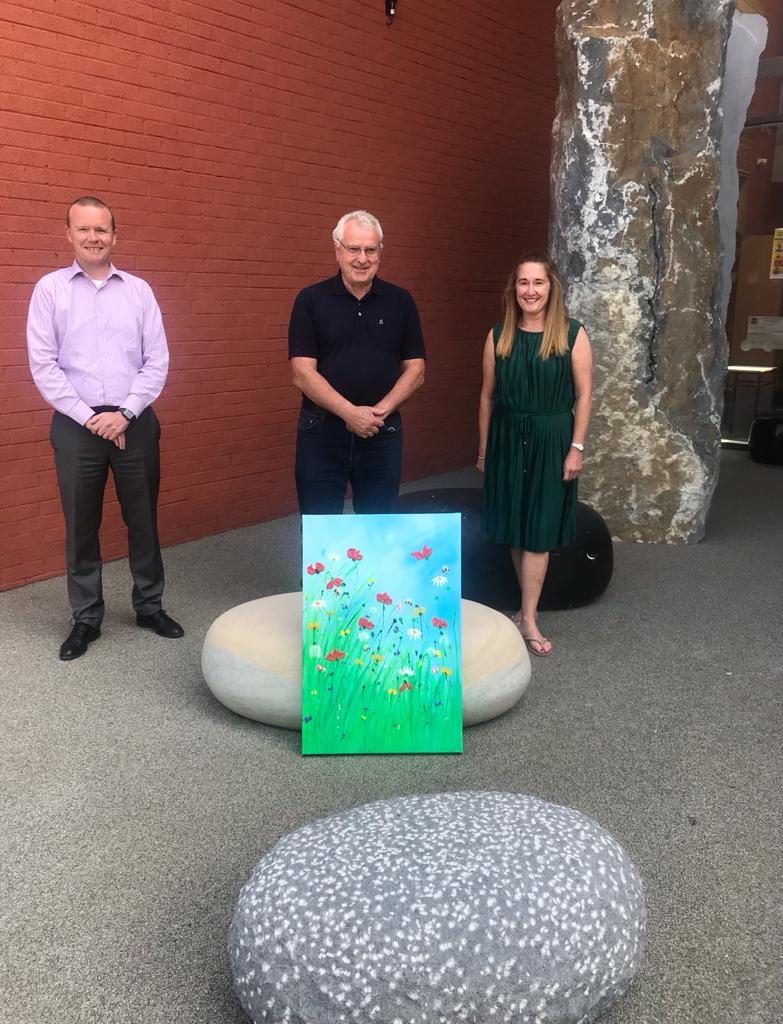 ---
---
Clonkeen College was founded by the Christian Brothers in 1967. It caters for 575 pupils and has a staff of 40 teachers. The college is a non fee-paying Boys' Secondary School with extensive modern facilities.
---
Aims and Philosophy
Clonkeen College seeks:
to promote Christian Values in the pupils' life and work;
to develop the varied talents of each individual;
to promote academic excellence;
to provide a disciplined atmosphere in which learning may prosper;
to provide a healthy social environment;
to guide and counsel each student in his preparation for a career and role in life;
to retain the positive aspects of a traditional Christian Brothers' education.